Leading Digital Marketing Company with Expertise in B2B Marketing.
01
Identify your account
Build and manage your target accounts that are in-market for your solution. Enrich audience data and identify best-fit channels to reach them.
02
Target your Key Account Holder
Reach key decision-makers with personalized messaging and nurture your best-fit accounts with multi-channel account-based advertising.
03
Engage your Key Account Holder
Ensure delivery of highly personalized, consistent, and relevant experience to engage the entire buying team based on their stage in the journey.
04
Hit the Jackpot
Empower your sales team with actionable account intelligence and personalized talking points for each decision-maker in every account and convert it into sales.
Services Stack
( Listed Below What We Offer )
Is your Business B2B or B2C Focused?
Start Your Business Today With Our Best Services.
OMC Eloqua
Marketo
Sales Force
Drift Conversation /Marketing
Other MAP /CRM
Video Platform
Ad Certication
Hubspot
Client Testimonials
( What client say about our service )
We are extremely contented with the digital marketing efforts made by AdvantEdges Digital! All the social media marketing and campaigns run by them have proved to be successful for our business and we've seen a real increase in leads! The AdvantEdges team is very helpful and knowledgeable and we're happy to recommend them to other businesses!
Acme Media House
We hired AdvantEdges with the aim of increasing customers and awareness for our brand. And needless to say, they have absolutely delivered on that expectation. The reach and leads we have garnered for our store is quite commendable! Keep it up AdvantEdges!

Ahhan Furniture
AdvantEdges is great at explaining the technical aspects of the job! This was beneficial for us as it helped us comprehend the cause and effect of some of the technical tools and strategies for our web designs and marketing.

Public Works Department (PWD)
We had a really pleasant experience working with AdvantEdges. The creative and digital marketing team is really cooperative! Working with them was a breeze! They understood our marketing requirements really well and communicated them very nicely!

HDFC Bank
Who we are
We are a leading B2B and ABM agency that dug its roots in September 2016. The company was started by Mr. Nishith Srivastava who has 10+ years of experience in the field of Digital Media and Technology.
We as a company always try to provide the optimum solutions to our customers with the help of cutting-edge technologies and help in increasing sales for the customers. The reciprocal effect is reflected in us in the form of trust, goodwill, and satisfaction.

The company also believes that there should be a friendly working environment for the core team members to boost up their working efficiency and that is why it provides many perks to its employees. This helps in bridging the gap between the employee and the employer.

Advantedge is an agile agency that offers personalized services to its esteemed clients along with strategic thought process that helps customer's business to flourish in the long run.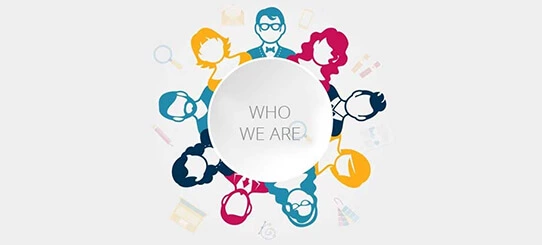 Together success in future
Join hands with Advantedges and stay ahead. Grow your business in no time with the highly enriched services provided by us. Many are reaping the benefits and now it's your chance to avail them too!